Monday, Mar 18, 2019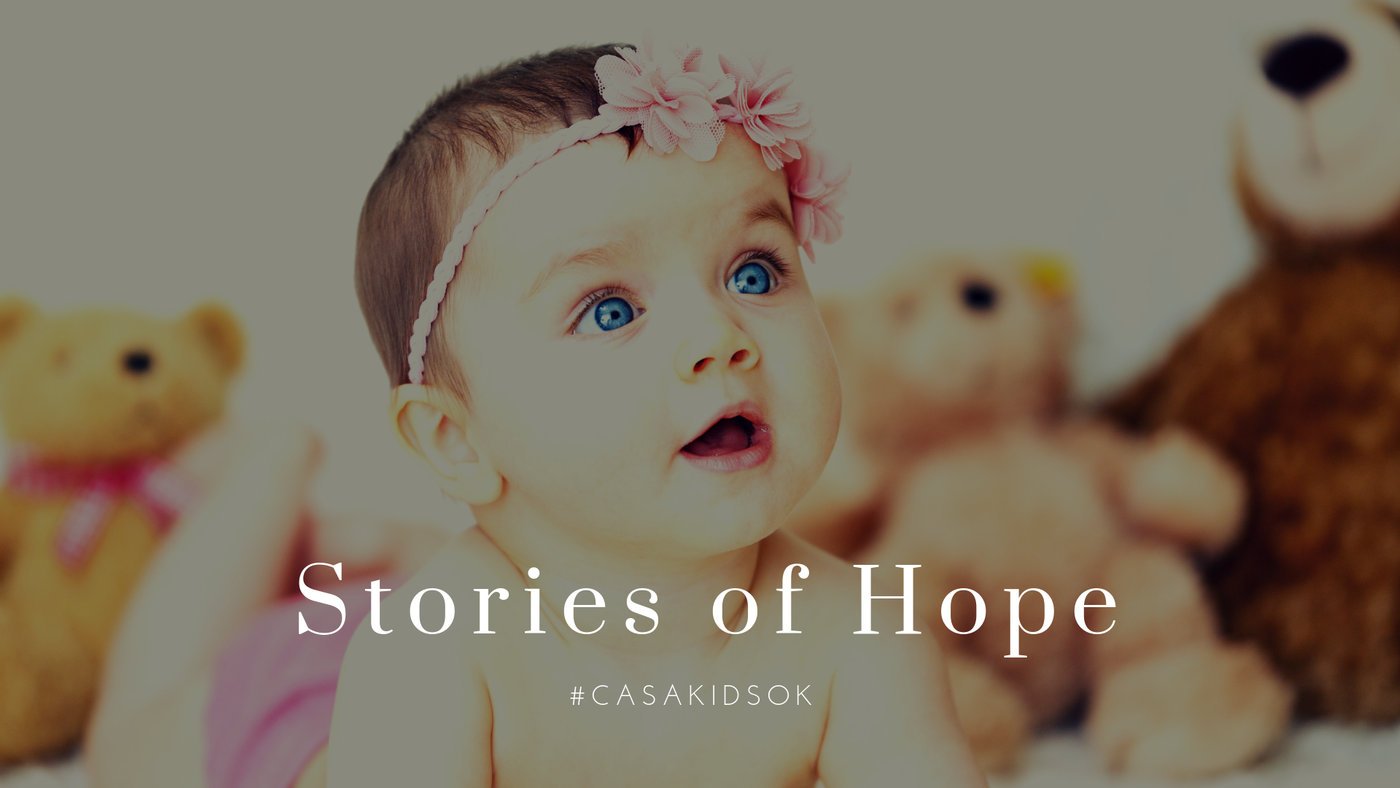 Megan was born into a life of turmoil and chaos. With both of her parents addicted to drugs, there were many times that she was not provided with the love and care necessary for her to thrive and grow. Megan's father was spending time in prison while her mother was bouncing from home to home. Many times, Megan could be found in the arms of a stranger.
Megan was one-month old when her condition was discovered by the state's child welfare services. She was immediately removed from her home and placed into the loving arms of a relative in a nearby county. Megan's attorney immediately recommended that a Court Appointed Special Advocate (CASA) volunteer be assigned to Megan's case, knowing that a CASA would be able to provide individual advocacy to Megan and ensure that her urgent needs were met.
Megan's CASA, Tammy, was able to help monitor the progress on the case. Tammy checked in with Megan and her foster mother monthly, and also monitored the progress of Megan's parents. Cassandra, Megan's mother, was showing no signs of improvement and was often absent from the case altogether. After several months and many missed visits, the CASA volunteer could see that Cassandra was not willing to make the effort needed to regain custody of her daughter. With Megan being such a young child and having such a strong bond with her foster mother, the CASA volunteer began recommending that the court terminate the parental rights and allow Megan to be adopted into her current home.
After 22 months in care, Megan was adopted by her foster mother. Today, Megan is thriving and happy. She loves to spend time outside in the sun and splash and play in the pool or tub.
CASA volunteers, like Tammy, make a Tremendous impact in the lives of the foster children they serve. Tammy stood by Megan during her time in care and was able to ensure that all of her needs were met throughout her journey to permanency.
Too many abused and neglected children removed from their homes and brought into the child welfare system continue to suffer. Join our fight and make sure they don't. Lift up a child's voice. Become a CASA volunteer.