Tuesday, May 21, 2019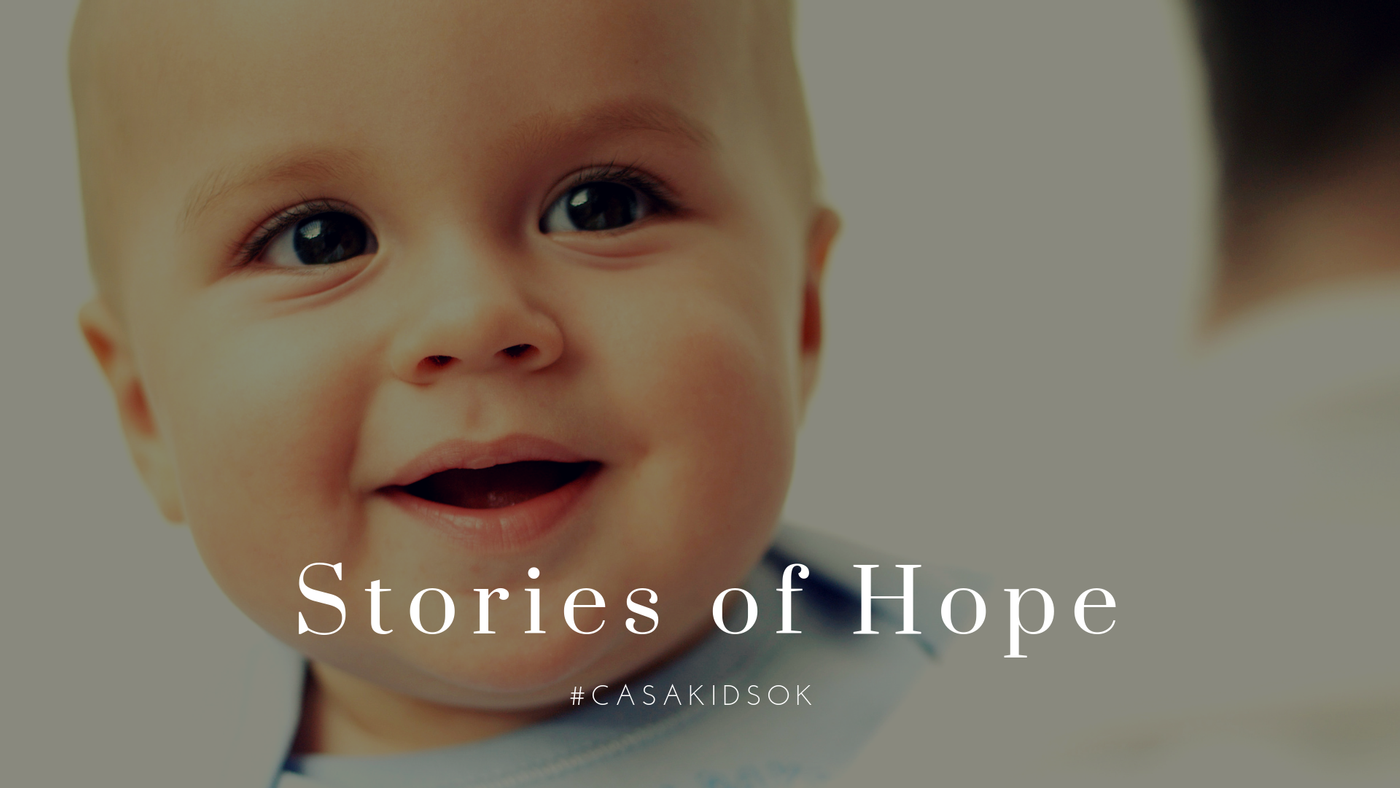 One-year-old Jackson looks like any other child his age. He is playful and smart, strong and active. To look at him, you would never know that he began his life in such a chaotic way.
Jackson was born into a world of drugs and domestic violence. Even though his parents loved him, they were unable to give him the attention and care that was needed to keep him safe. At just 8 months old Jackson was removed from his parents home and placed into the state's foster care system. Even though he was placed into the arms of loving family members there were still many obstacles to overcome, but he wouldn't have to face them alone.
Jackson was assigned a CASA volunteer, Debbie, to stand by his side and act as his voice. Through advocacy and education, Debbie was able to help ensure that Jackson maintained his relationship with his siblings. Just a little over a year after his removal, Jackson was adopted by his foster family. He still sees his brothers and sisters regularly and is happy and thriving.
You, too, can be the voice for a child in need. Become a CASA volunteer today!
* Names and pictures altered for confidentiality.