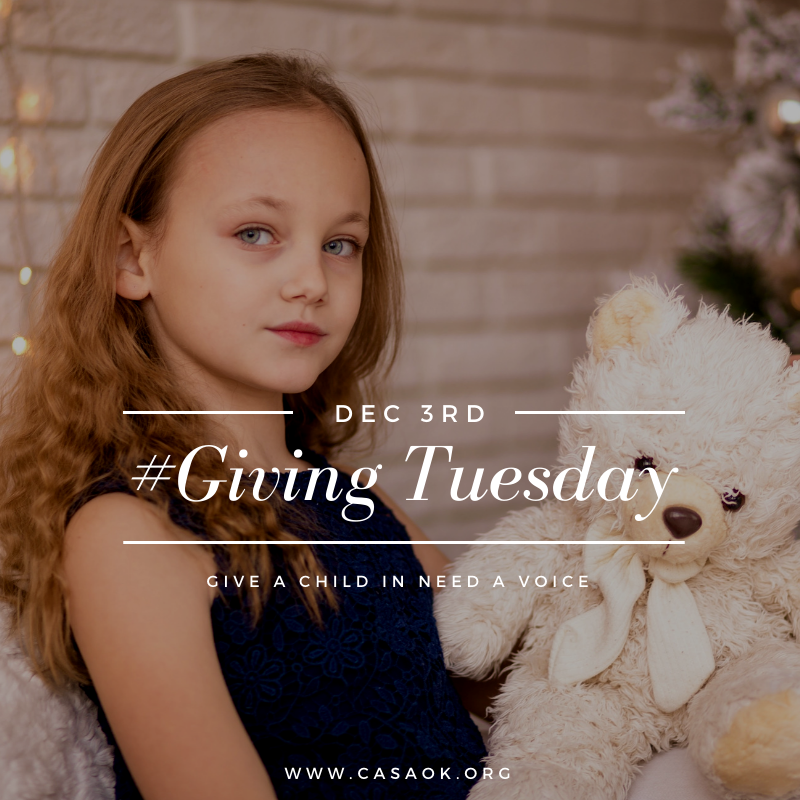 Black Friday. Cyber Monday. #GivingTuesday!
#GivingTuesday is a global day of giving fueled by the power of social media and collaboration.
Celebrated on the Tuesday following Thanksgiving and the widely recognized shopping events Black Friday and Cyber Monday, #GivingTuesay kicks off the charitable season when many focus on their holiday and end-of-year giving.
Your secure online donation will strengthen our network and help provide strong advocacy for every child who needs it this holiday season, and all year long.
Please enter the amount you wish to donate and click on the Check Out with PayPal button below to submit your donation with either a PayPal account or Credit Card.
Goal $5,000.00
$0.00 raised $5,000.00 to go.
Giving Tuesday
Enter any amount you wish to donate below.